AcademyPRO
SAAS app for hobby and sports classes, coaching academies, fitness studios to manage and grow their business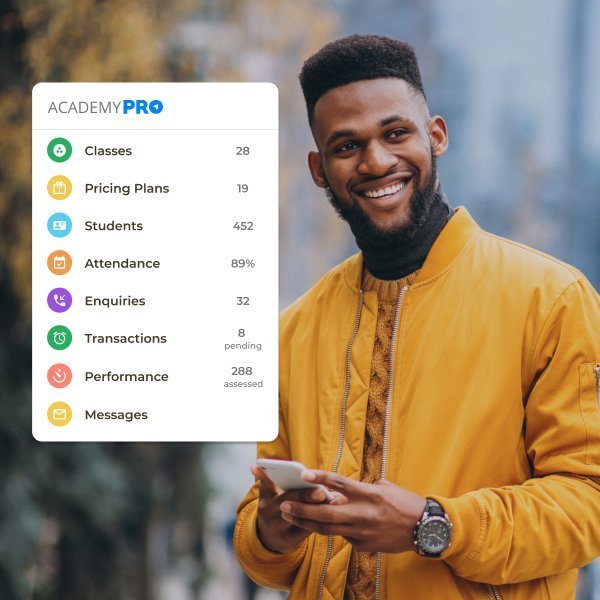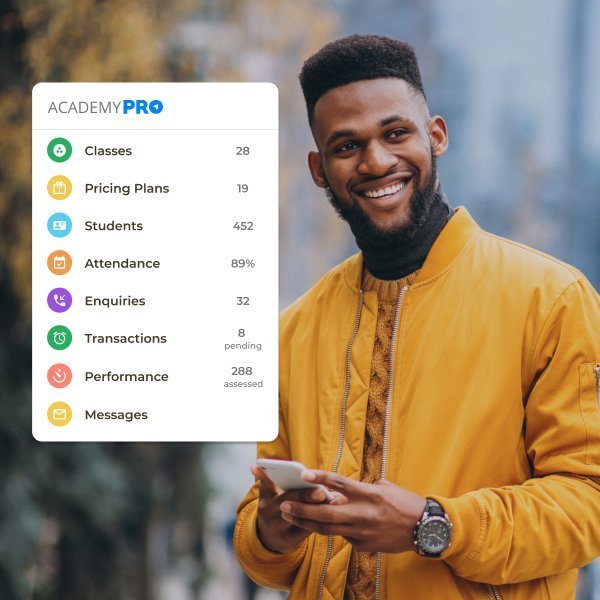 AcademyPRO
SAAS app for hobby and sports classes, coaching academies, fitness studios to manage and grow their business
To design & develop academy management app to automate daily tasks, create business reports, improve communication between coaches. And to provide app to students to access their data.
Designing UI / UX interface that is quick & easy to use for coaches.
Building app that is flexible yet powerful for academies with varied use cases.
Being a large project with multiple powerful features, we used agile methodology. To ensure user acceptance, we constantly kept interacting with academies to accomplish our goal – Making an app that academy owners love to use
All important features just a click away.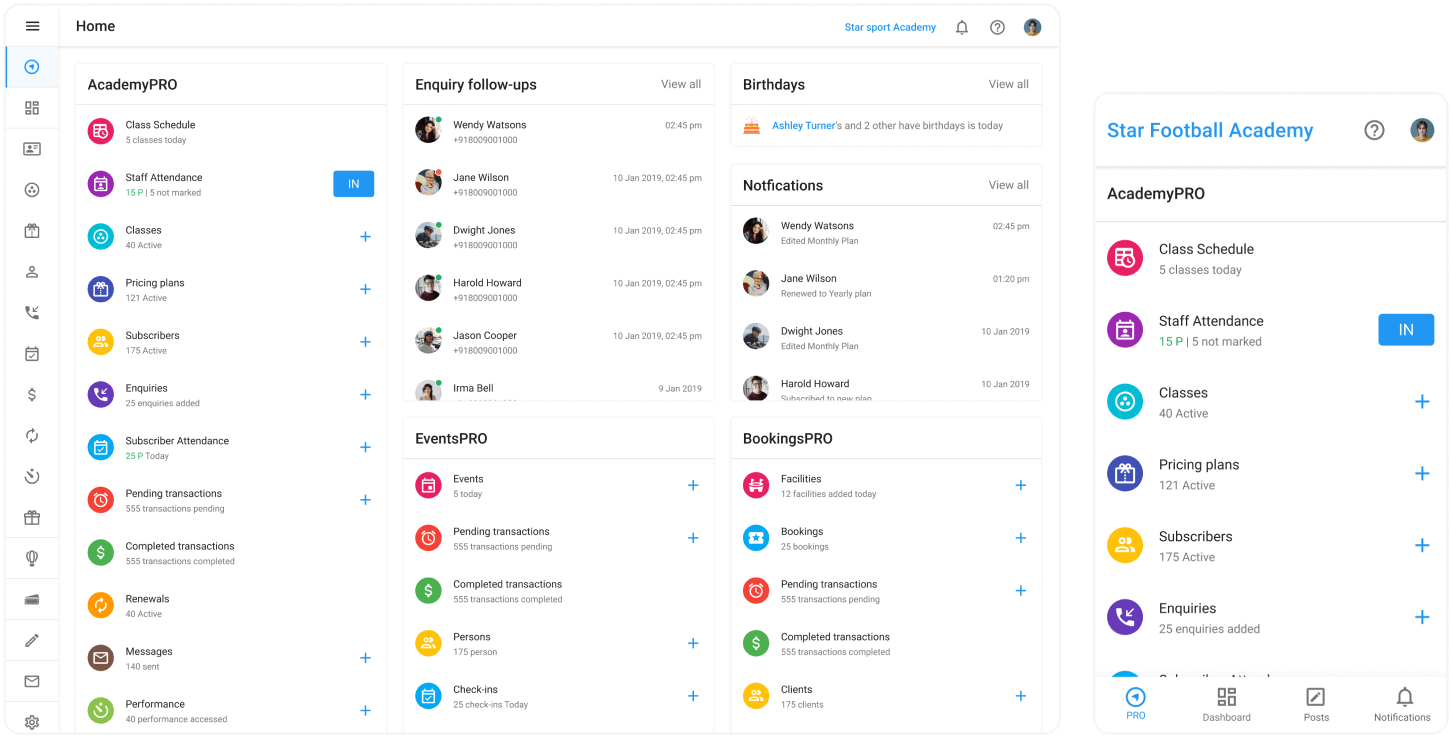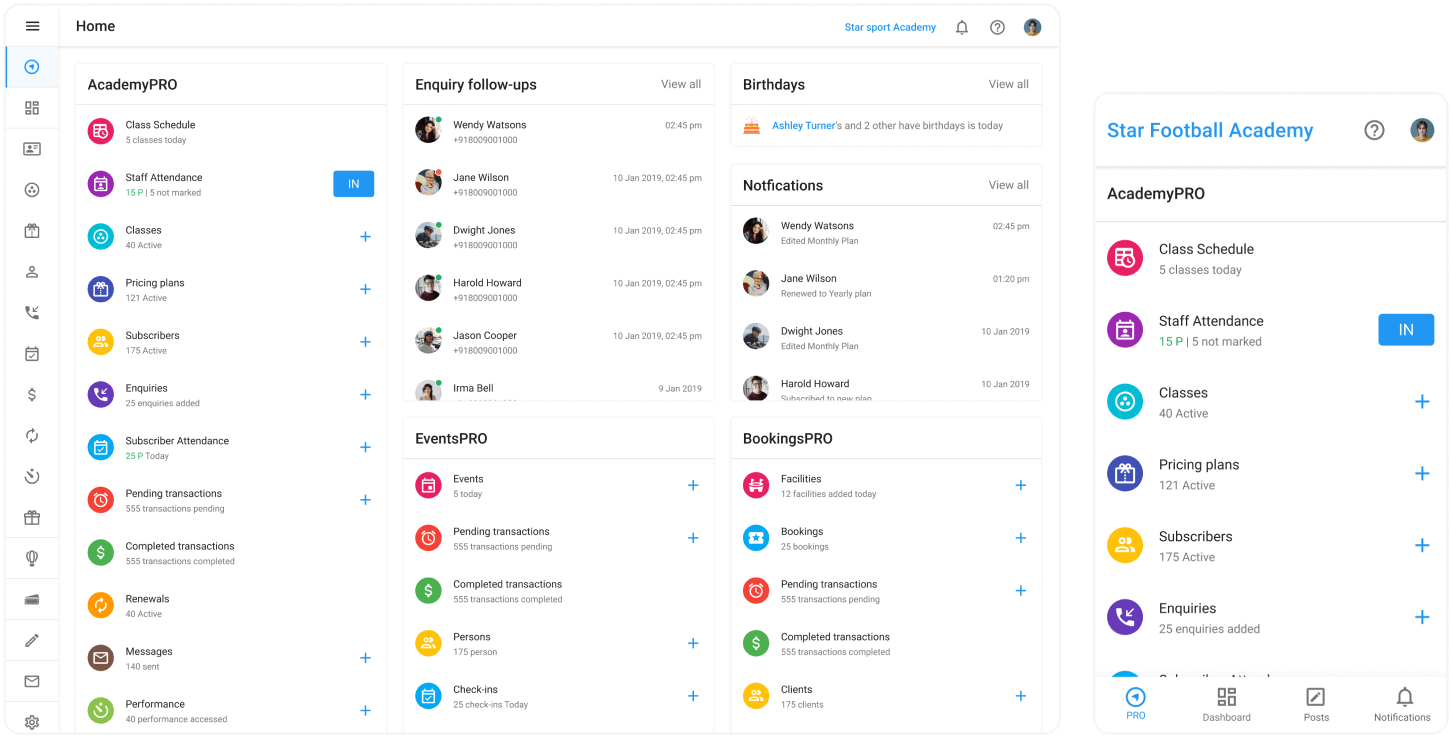 Quickly displays important KPIs to an academy owner/manager. Help them to take decisions and strategize.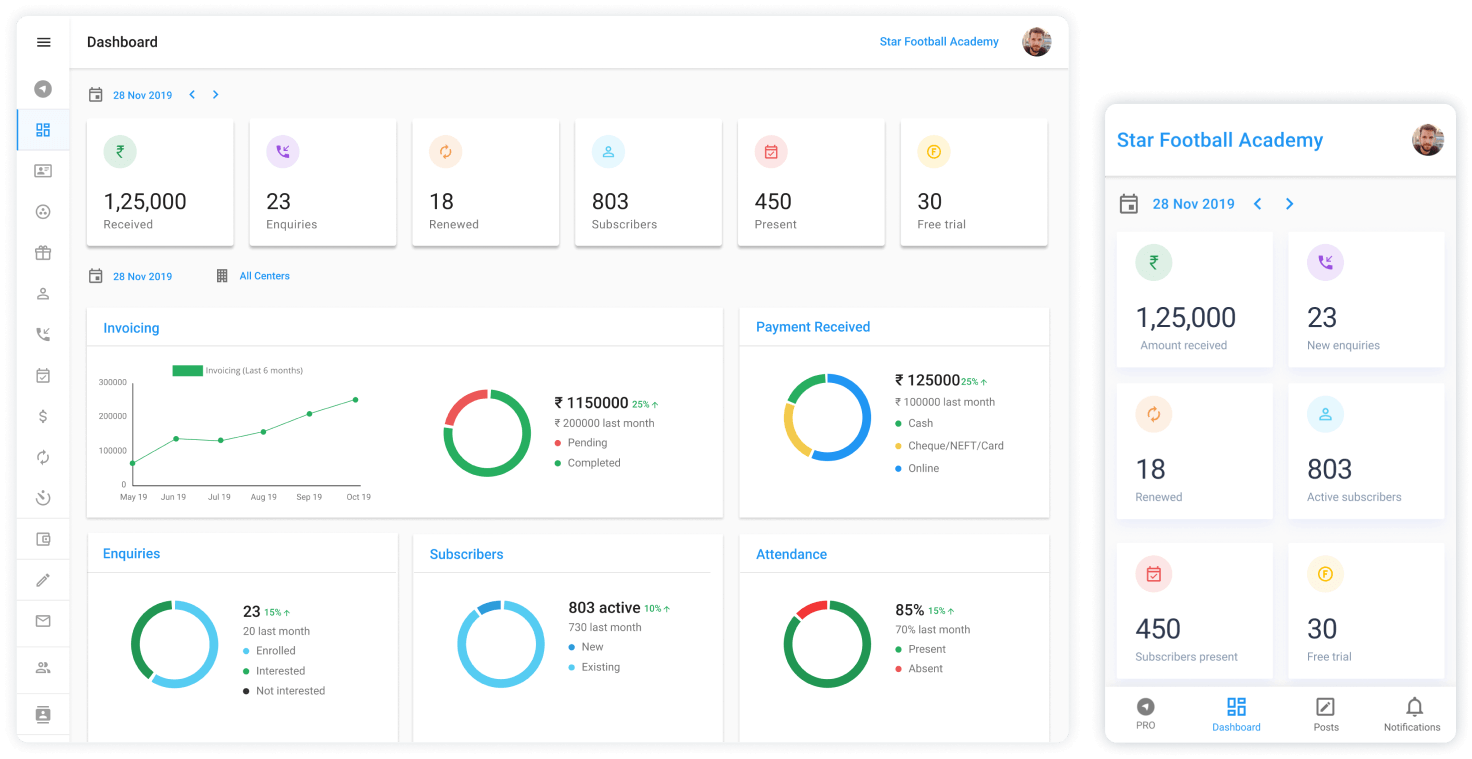 Automates reminder with online payment link. Sends receipt automatically. Shows outstanding payments.
Automatically sends payment receipt on receiving payment. Via SMS, Email and App notification.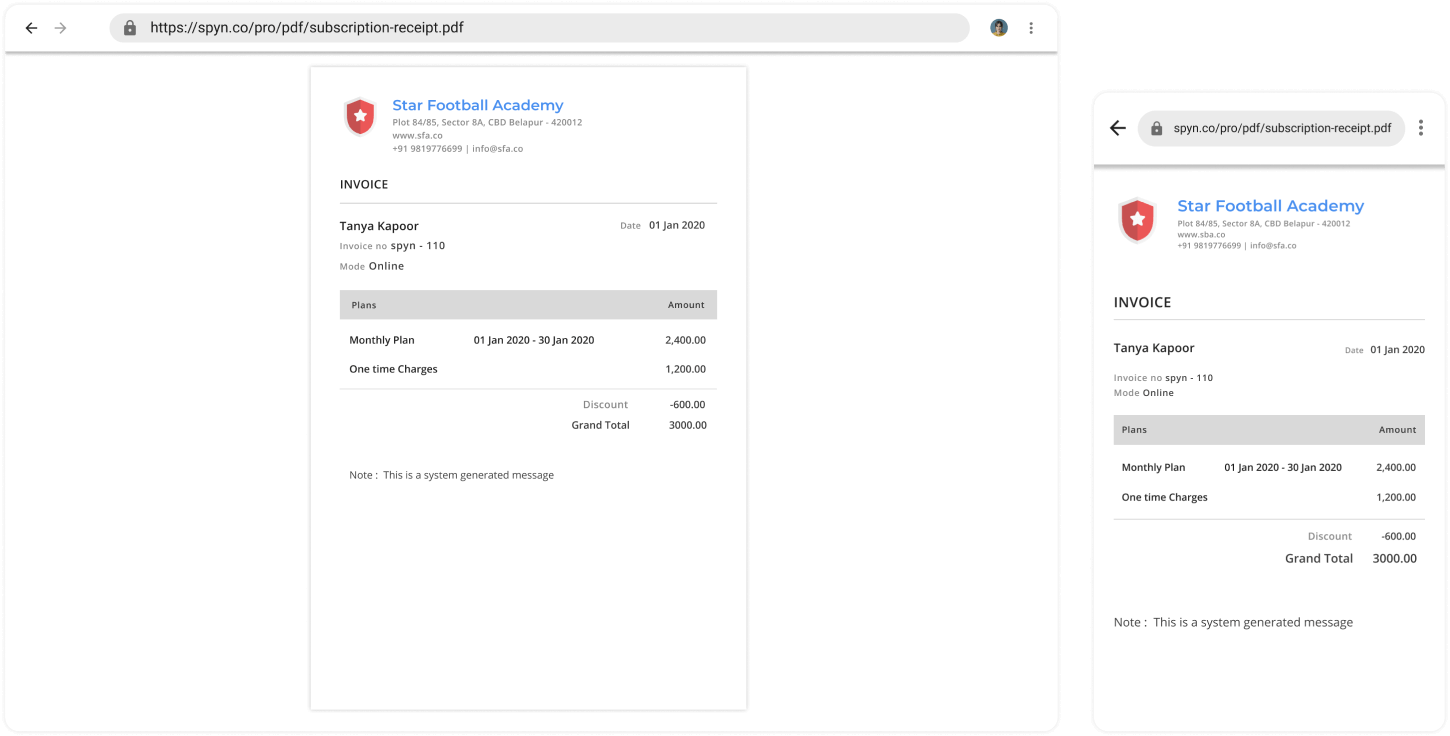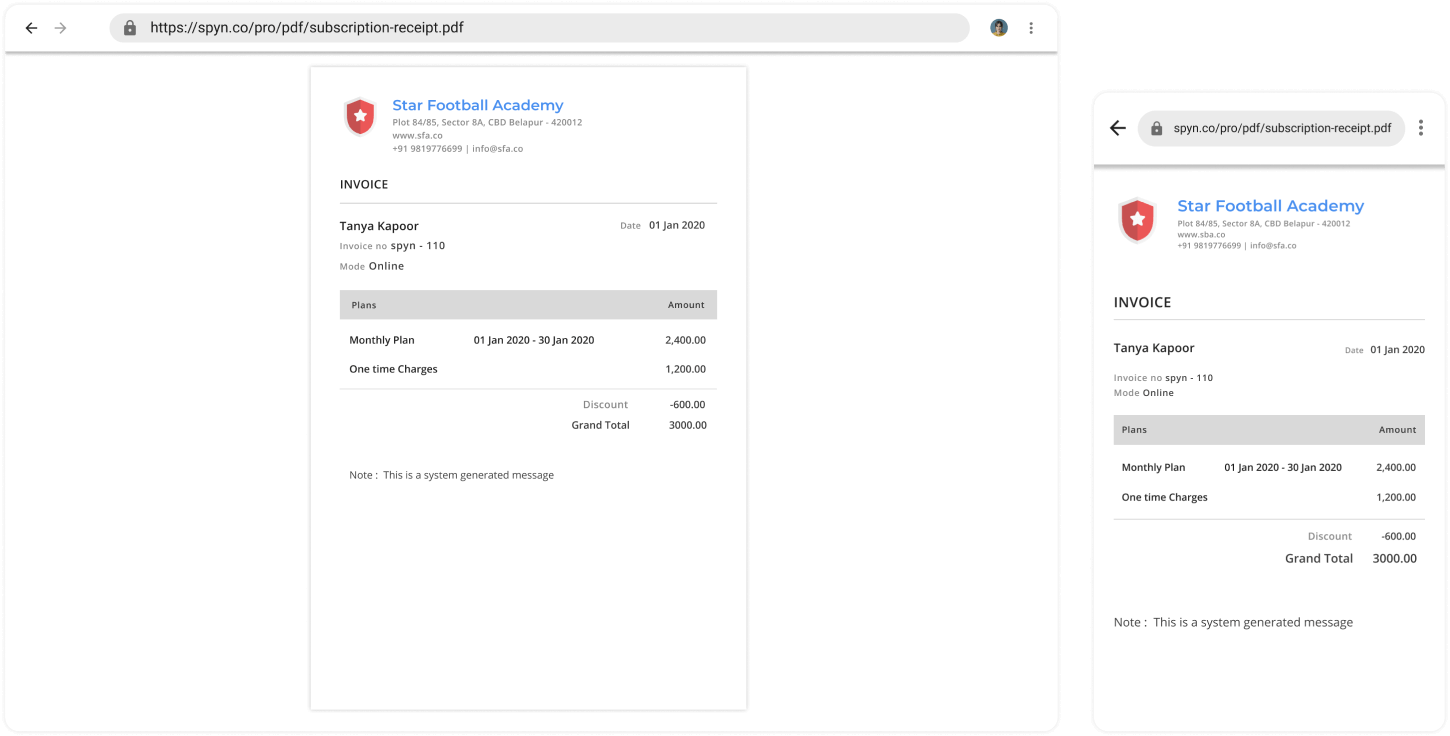 Designed easy-to-mark attendance. Report shows monthly class-wise and student-wise attendance.
View subscriber details – personal, plan details, transactions, attendance, performance etc. – on their profile page.
Allows coaches to create their custom performance template. Then, they can easily grade students, add remarks & images.
View staff attendance with checked-in location. Download reports with total hours, days present etc. Simplify payroll.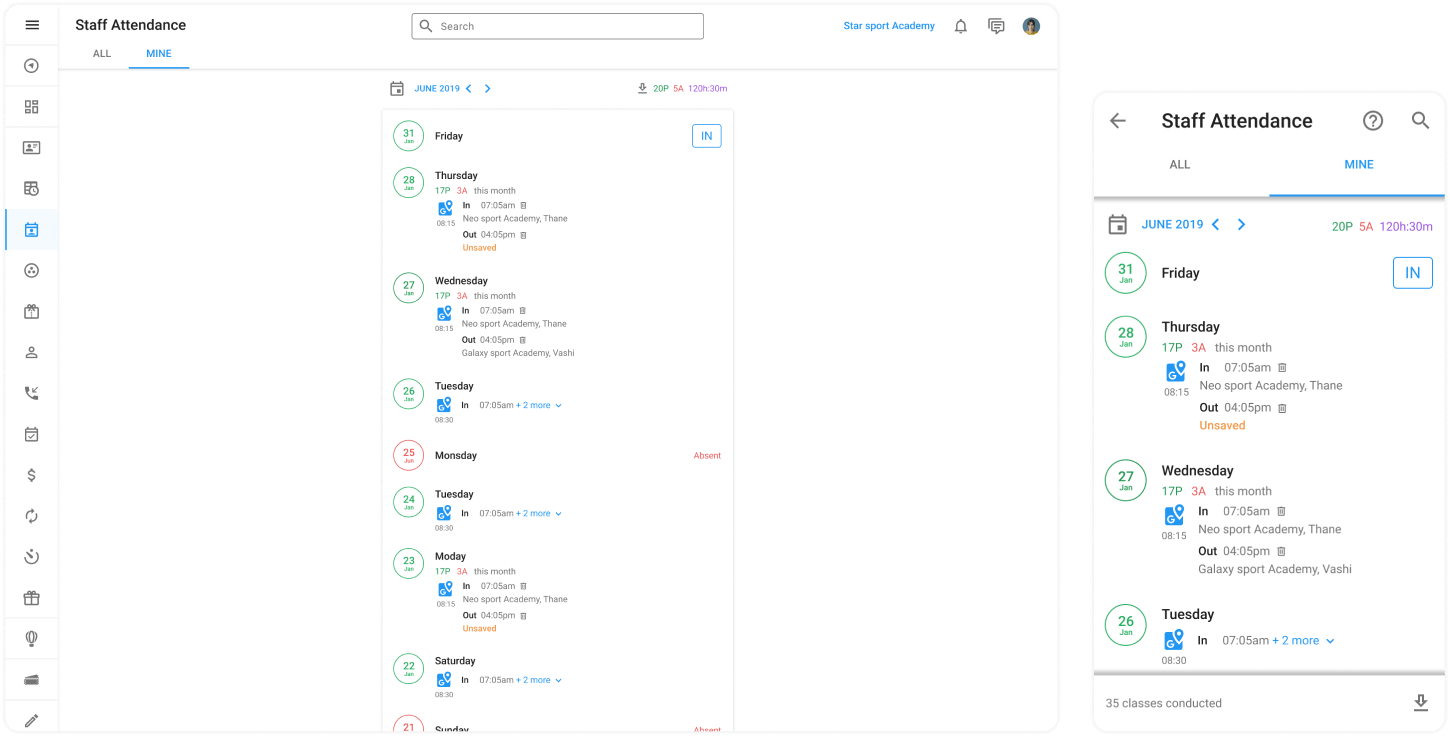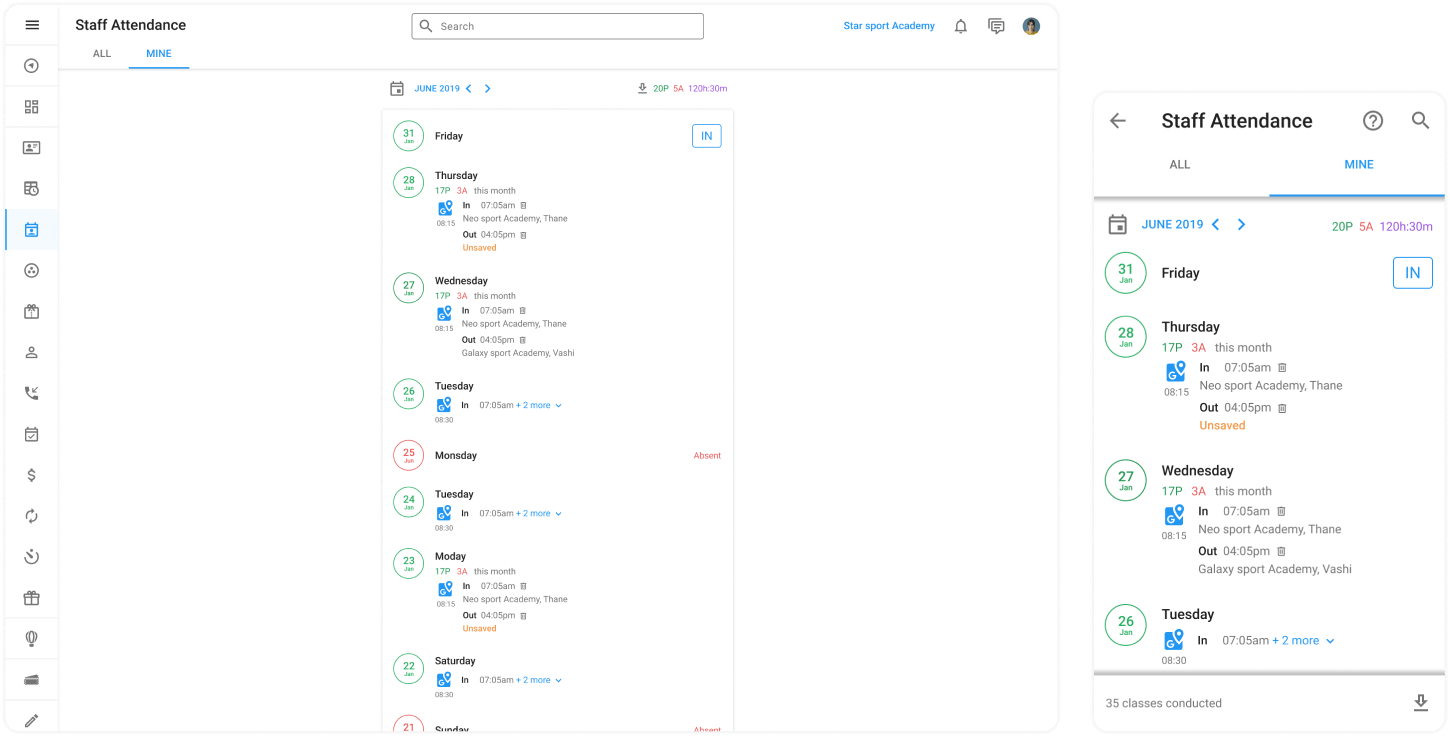 Enquiries have follow-up reminder & comment notifications. Timely notification to users ensure high conversion.
Exclusive app for subscriber's to view their details and receive notifications. On Android & iOS.
Users can enter their expenses & attach receipts. Owners can approve or reject them. And view User-wise balance & transaction reports.
Next, we designed & developed their landing page. Our SEO efforts ensured that finding them on internet is easy.
We created 2 short videos highlighting the pain points the app solves.